The clean room panel system maintains dusts and particles in the indoor air to the minimum, and controls indoor pressure, humidity, temperature, distribution and velocity of air current. It is widely applied even to an extensive range such as precision industries, electronic industries, manufacturing, of pharmaceuticals, food manufacturing industries, optical machine, hospitals, laboratories etc as well as semi-conductor industries.
Product Information
Features of Product
* Airtight performance
It fundamentally blocks inflow of external dustrs into the inside by maintaining airtightness with precise construction without any errors.
* Anti-dust and antibacterial function
It does not cause any dust, and it is possible to make a hygienic aseptic room by a characteristic of the surface material of a panel steel sheet which it is hard for bacteria to live.
* Waterproofing, moisture-proof effect
It is an insulator with excellent insulation effect of insulation grade 1 and has an excellent function of maintaining temperature, and excellent waterproofing and moisture-proof functions for the outside and the inside.
Specification



Detail Drawing of Clean Room Panel System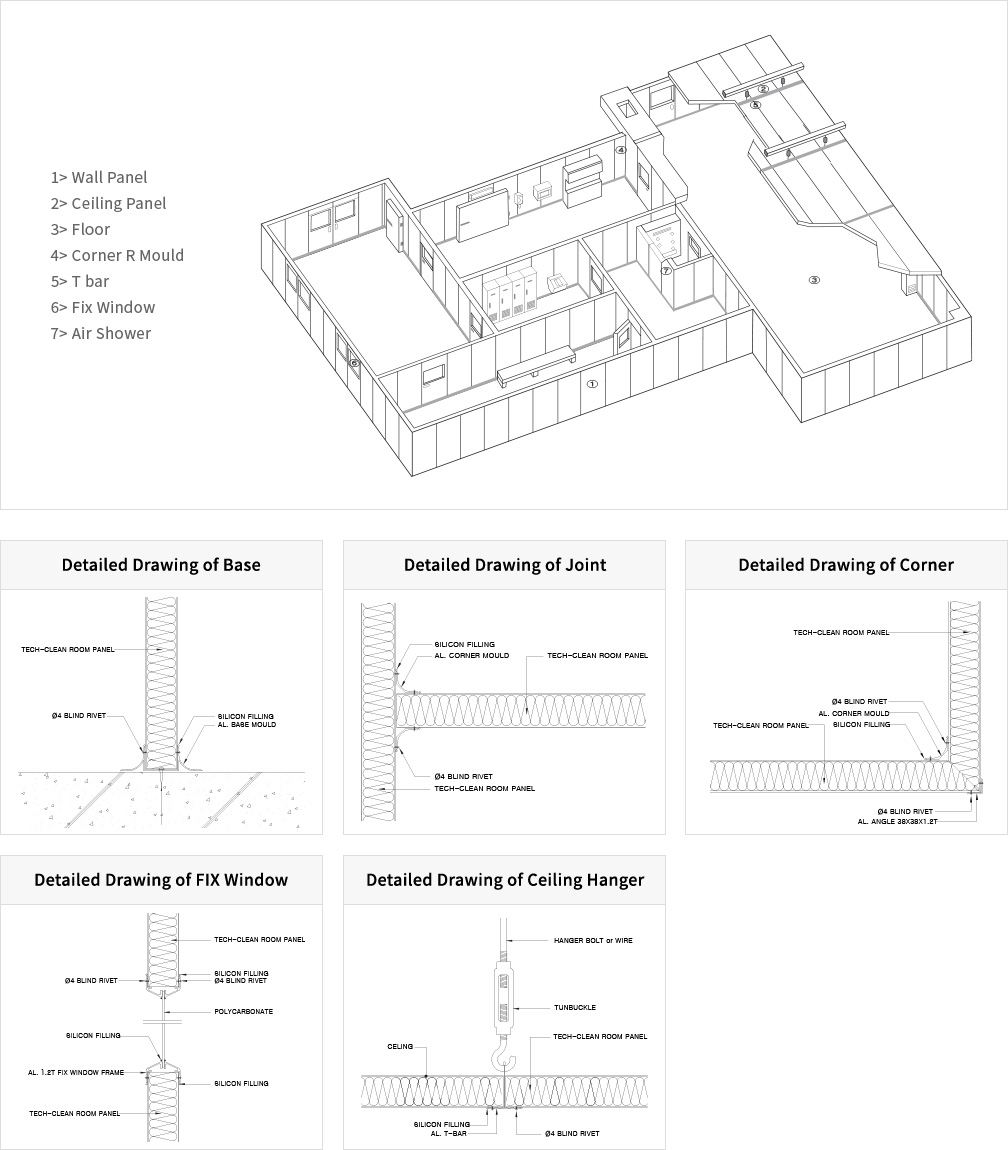 Product Image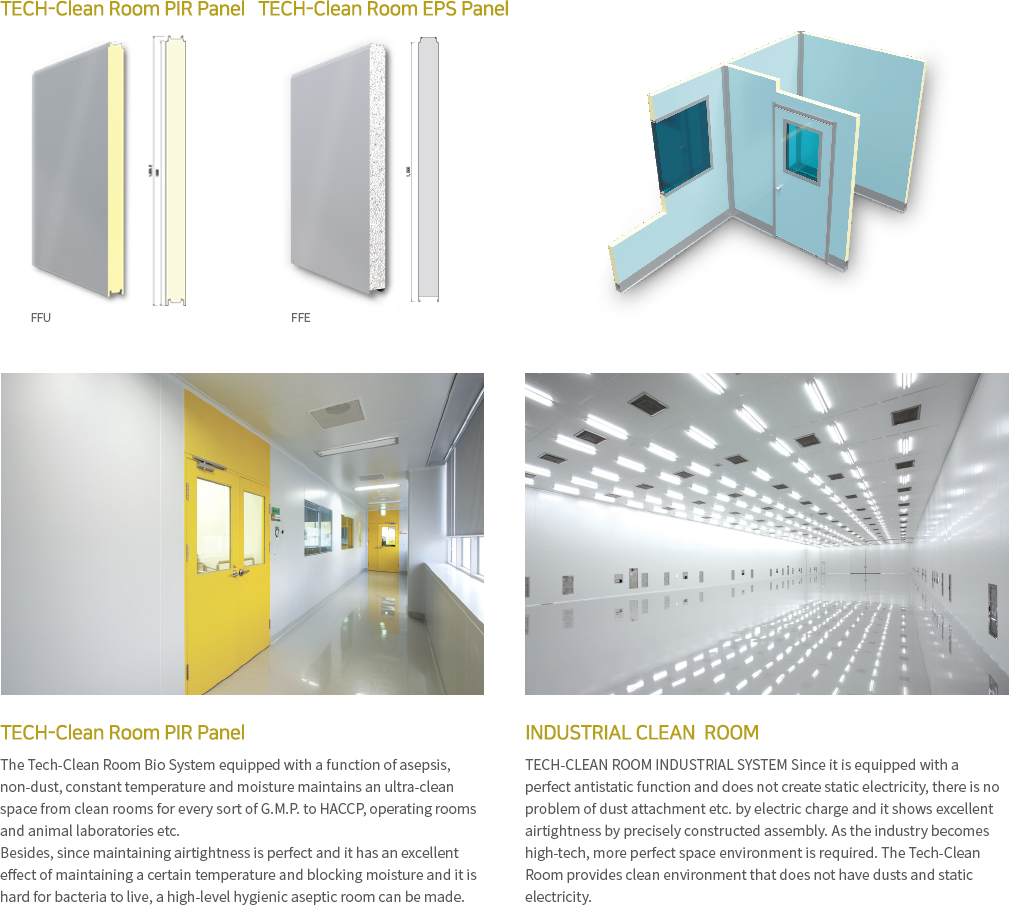 Product Subsidiary Materials