With a patented combined structure that makes it possible to combine panels with different types and thickness, it is a specialized product of SY panel that not only realizes unique design but also minimizes a risk of leakage.
Product Information
Features of Product
* Realizing unique design
Since a differentiated design can be realized by combining unique sloped folded parts of B types freely and a vertical joint can be ordered at a wanted gap on the panel itself without any additional work for base frames, diverse expressions are available.
* Combination structure for leakage prevention
Since it has a functional combination structure of excellent compatibility and design to prevent leakage, construction that any water can't leak is available.
* Compatibility by types, thickness
Since combination between panels with different thickness as well as combination between types are available, various design combinations are available.
* Various insulators
Internal insulators such as PIR foam, glass wool etc. can be selected widely according to usage and environment.
Patent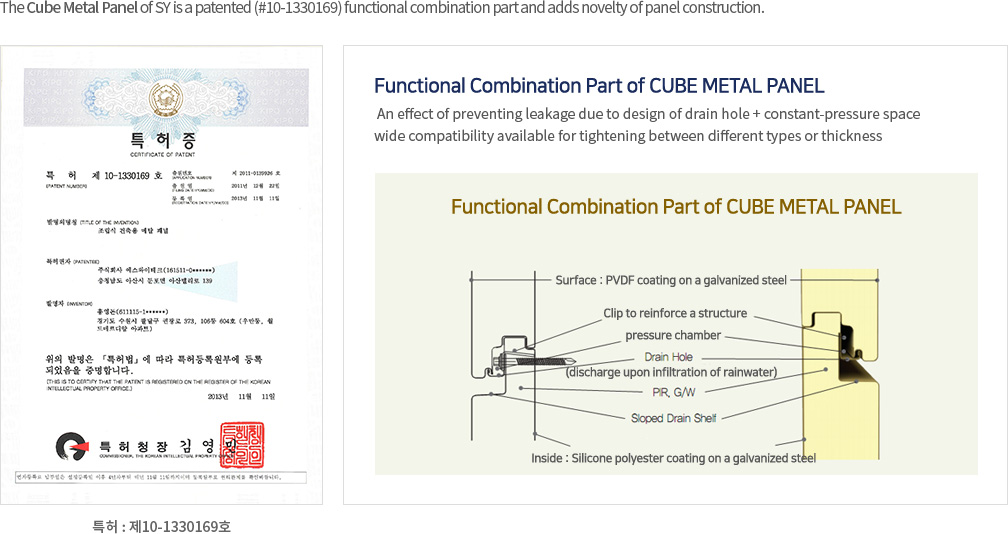 Specification



Product Image
Cube Metal Panel