The patented New Solar Roof Panel developed by SY can reduce the construction period by 90% and construction costs by using a snap method utilizing clamps and a bolt tightening method for solar light modules, and it is possible to prevent leakage perfectly with a non-punching method which does not use silicone sealant.
Product Information
Features of Product
* perfect leakage prevention
It is a boltless type and can prevent creation of slot holes fundamentally unlike a conventional type with a punching method and prevention of leakage is perfect.
* constructability and compatibility
Upon fixing solar light modules, the construction period can be reduced by 90% compared to the existing method by a snap method and a bolt tightening method, not a punching method, and the optimal power generation efficiency such as azimuth and altitude of photovoltaic modules is provided.
* optimal economic feasibility
It is possible to install it without separate construction of base frames and general construction costs can be reduced by more than 30%
Patent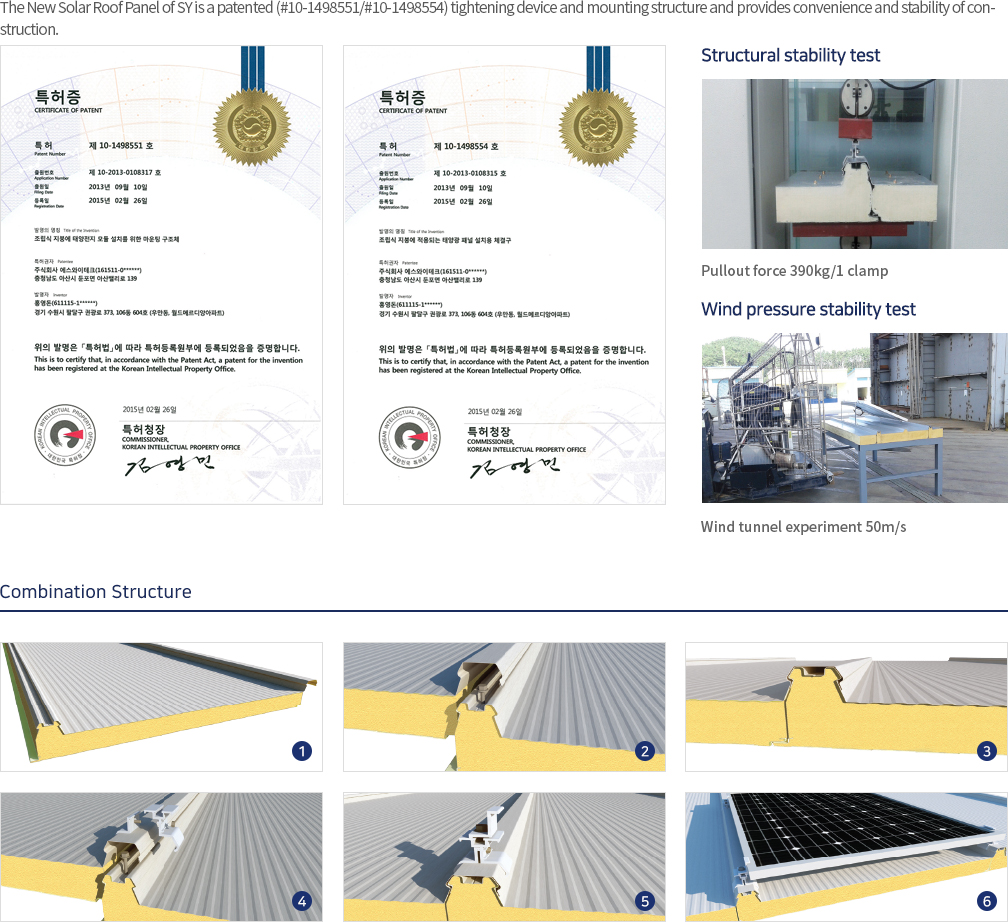 Installation Type

Specifications



Product Image
New Solar Roof Panel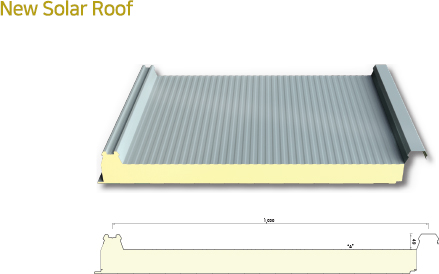 Product Subsidiary Materials