The TPO panel is a roof panel with new concept of SY that makes it possible for sheet waterproof by combining the TPO material which is widely used as a single layered roof material with the panel steel sheet.
Product Information
Features of Product
* Excellent durability
It has excellent durability with resistance to ultraviolet rays, weatherproof and extensive chemical resistance.
* Perfect waterproofing performance
It shows off perfect waterproofing performance with bond strength and watertightness of a joint with excellent prevention of overflow by integrated sheet waterproof with a welding method.
* Convenient construction-maintenance
An insulator and sheet waterproof are integrated, which makes construction simple an easy, and a risk of damage on the sheet is reduced by using a TPO coated steel sheet and it is possible for a partial repair.
* Environment-friendliness
The white TPO has 70% reflectivity which reduces thermal heat build-up, and there is no harmful gas that is generated upon energy saving hot gas welding.
Specification



Sequence of construction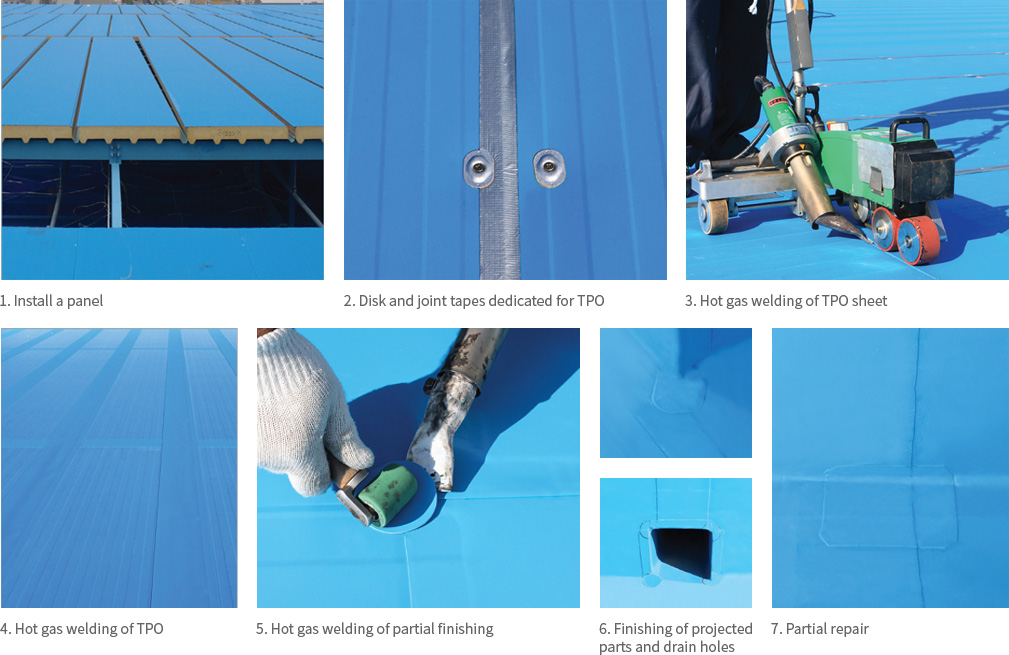 Product Image
TPO Panel